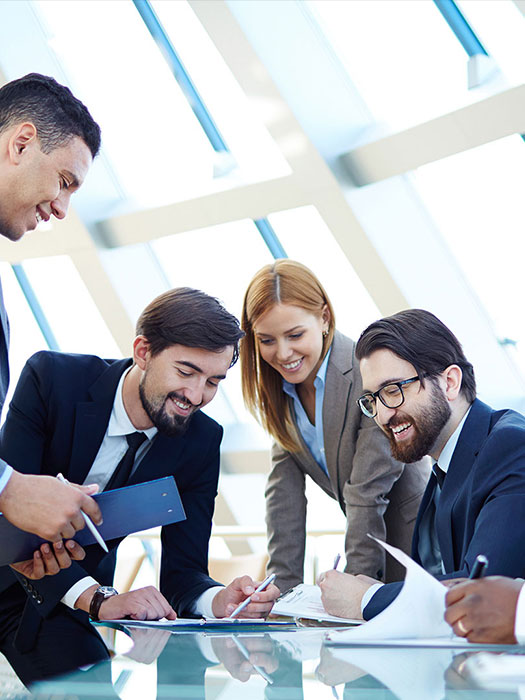 JMIFX LTD is a consortium of companies and the result of years of experience serving the trade and new business sector globally. 
JMIFX LTD of companies provides expertise in a variety of sectors. Our companies' expertise extend to
Corporate Services
,
Accounting & Book-keeping
, Consulting, Intellectual Property, IT Solutions, Expert Technical Service. 
Each company under the JMIFX umbrella operates in an integrated manner to provide value and end-to-end solutions for clients and prospects globally. Our client base includes private and listed companies, pension funds,
real estate
, insurance, retail, technology and automotive organizations, both in multinational and single-country entities. Most of our clients are derived from word of mouth referrals attained through our slogan for service "Service as good as gold", which today sets us apart from our competitors. 
With over 100 partner office connections across the Americas, Asia Pacific, Europe, Africa and the Middle East, our team of expert Advisors, Accountants, Lawyer, and Financial Analysts enable clients across the globe to enhance their enterprise value and operate their business structures in various geographical locations with peace of mind. 
Ultimately, we are not limited to the four walls of an office space nor boarders and oceans. We have extensive experiences in our fields and are equipped with the skillset and knowledge needed to help you build a better tomorrow. Together, we will help you to construct solid foundations with concrete ingenuity and innovation. 
As a result of our growing reputation and our qualified teams, we also enjoy unique relationships with numerous Government and intra-Governmental organizations, leading financial institutions, Corporations and mid-size Businesses.