JMIFX GLOBAL LIMO & CHAUFFEUR SERVICES LTD.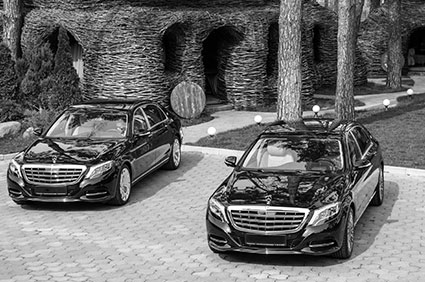 JMIFX Global Limousines is a dynamic provider of transport solutions for personal and corporate use. Clients can choose from our impressive selection of transportation vehicles such as rentals, guest transport, and driver services for short and long-term basis.
Our mission is to deliver first-class transportation and leasing solutions. We have built our premium reputation with our stellar customer service and meticulously maintained vehicles. Ultimately, our goal is to provide world-class services that focus on convenience, reliability, and safety.
Mythically the Charioteer, JMIFX is the symbol of luxury and finesse in motion. It's the mark of privilege and honor, that which is earned and not demanded. The Charioteer is your guide en route to the quest of conquering the world.
We give you service unparalleled by a mile. We don't just drive you from a point to another, we tailor our services in tandem with your requirements. We do not just chalk out your route; we provide an outstandingly memorable experience, so pristine that our mark does not leave you, even after your journey does.