Commercial LLC Company Formation In The UAE: Things To Know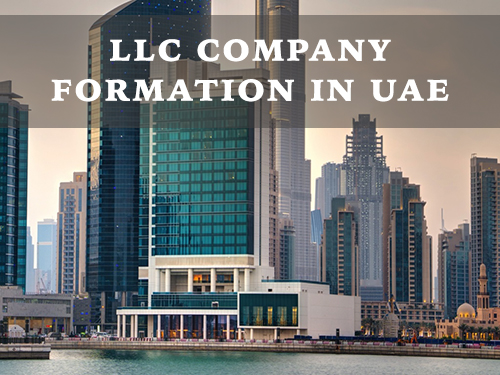 Limited Liability Companies, or LLCs, are perhaps the most common choices made by foreign entrepreneurs in the UAE. From the ease of setting up a business in the mainland to the smooth running of business, there are several factors that make an LLC a better choice compared to the other business choices available. Let us analyse the things to know while you set up a commercial LLC in Dubai and the UAE.
Direct Trade With the UAE Market
One of the major advantages of LLCs is that unlike free zone companies, LLCs can directly engage in business with the larger UAE market. Mainland LLCs are also allowed to bid on certain government contracts, which is not possible from a free zone.
Lesser Cost Involved in Setting Up Business
There is a popular myth that an LLC company formation in Dubai or UAE is expensive. It is, on the other hand, affordable compared to setting up business in a free zone. You also don't have to present the paid upfront share capital.
More Shareholders
An LLC company is allowed to have 2 to 50 shareholders who are individual or corporate entities.
Ease in Company Formation
Forming a limited liability company in the UAE is easier and quicker compared to free zone businesses. Despite the ease in the procedure of an LLC company formation, there have been other developments lately to make the company formation easier. For instance, all the eligible entities can register with the Department of Economic Development (DED) in less than 2 hours.
Application For Multiple Visas
One of the best parts of setting up a business in the mainland is that you can apply for multiple visas based on your office space. Though one visa is allowed per 100 sq. ft, this can be negotiated with the DED depending on the nature of business.
Multiple Branch Offices
Having established a commercial LLC in the UAE mainland, you can expand your business across the UAE market, with multiple office branches as per the requirement of the business.
Minimum Restriction For Business Activities
Unlike some free zone businesses, LLCs have the choice to opt from a varied range of business activities that include hospitality, manufacturing, finance and agriculture.
Eligibility to Sponsor Dependents
By setting up an LLC in the UAE, you also get an investor visa, which makes you eligible to sponsor your dependents that include family and staff. This also allows you to stay in Dubai and the UAE as a resident for up to 3 years.
Full Control of Profit
Though 51% of the investment of an LLC is taken care of by a local sponsor (49% by the foreign investor), the local sponsor generally has no control on the company profits.
To make things simpler, it is better to take the advice of a company formation specialist, who would help you with setting up a bank account, getting you the license and other documents required at each stage of setting up the business.