Civil/Professional Company Formation in the UAE: Things to Know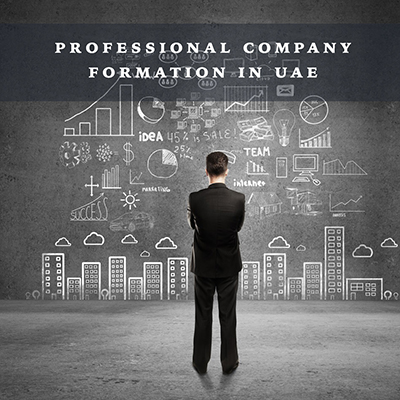 Civil companies, also known as professional companies, are those companies that provide professional services. Civil companies that operate in Dubai mainland or UAE are permitted 100% foreign ownership, unlike other businesses in the mainland. However, there are certain things that are to be understood before setting up a civil company in Dubai. Let's dive right into them:
First and foremost let's identify what makes a civil company different from the other private companies in UAE. Below are a few things you should bear in mind:
License: A civil company license requires that the company engages only in professional activities. Doctors, lawyers, engineers, web designers, carpenters, etc. are best examples that fall under this category. The shareholders of these companies ought to be qualified and experienced in their respective areas of business.
Liability: Unlike an LLC (Limited Liability Company), a civil company owner/Shareholder is entitled to 100% liability of the company, which means that you will be responsible for any debt/other liabilities of the company.
Local Service Agent (LSA): Though you have 100% ownership of your business, a Local Service Agent (known as Wakeel Khidmaat) is to be appointed to represent the business for various government approvals like visas and work permits. The LSA can be an individual or a company of UAE nationality.
Trading Activities: Trading activities are not allowed with professional license.
Sponsorship of Employees: If you're a shareholder of a civil company, you can sponsor the employees of your business for their residence visas.
Multiple Shareholders: A professional company setup in UAE requires a minimum of 2 shareholders and can go up to 50, which are either individuals or corporate companies.
Multiple Visas: With large civil companies, the owners can apply for multiple visas, depending on the size of the business. 100 sq.ft of office space is generally allotted per visa. However, this may be negotiated with the Department of Economic Development (DED).
Civil company formation in the UAE is a big hit with the professionals; as it is affordable and quicker compared to an LLC formation. Though an LSA closely works with the firm to bridge the gap between the brand and the government, an LSA is in no way a part of the company decisions or its operations. However easy and convenient it may sound, one should always consider the risk factor in owning a business with unlimited liability, before going ahead and starting up the business in one of the most booming cities of the world such as Dubai.