All About Individual & Corporate Sponsorship For Your UAE Business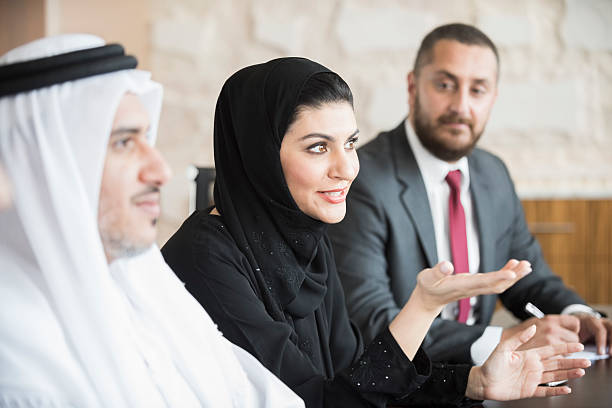 Setting up a business in one of the most happening cities like Dubai would be a dream for many investors, but not all are lucky to reach their goals. You must have heard about local sponsors in UAE that help you run the business. Let's just have a look at it in depth.
When you finally make it to start up your dream project in Dubai or anywhere in UAE, one of the main decisions to be taken is the location of your business. Choosing a free zone or a free trade zone for business would mean that you have 100% ownership of your business, whereas choosing an area within the city limits or the mainland would demand the need of a local sponsor who also would hold 51% of the ownership of the business. Finding the right sponsor is quite a challenge, as there are several factors to be considered before you decide on a sponsor.
Business sponsors in UAE can either be individuals who are UAE citizens, or corporate teams that offer business sponsorship. When individual sponsorship would be preferred by some, the rest may opt for corporate sponsorship. Here are some of the advantages and disadvantages of both, which would give you a fair idea on what to choose for your business.
Individual Sponsorship
Individual sponsors are Emirati nationals who are of high reputation, who are potential investors for your business. Getting a trustworthy sponsor is a tricky game, but here are some reasons why you should or shouldn't go for an individual sponsor.
Advantages of Individual Sponsorship
Here are some of the reasons why you would want to choose an individual local sponsor for your UAE business:
Economical: Choosing an individual sponsor is pocket-friendly when compared to opting for a corporate service for the same requirement.
Easy to find: It is easier to find or locate individuals who offer sponsorship. There are several online sources that would take you to the potential investors.
Less paperwork: Paperwork or documents is one of the crucial parts of any business. With individual sponsorship, the documents would be minimal, which could save you a lot of time and effort.
Word of mouth: Individuals who take up sponsorship of businesses are mostly influential. Their influence on the society can be beneficial for the brand's growth.
Disadvantages of Individual Sponsorship
Having said the reasons why you can go for individual sponsorship, here are some reasons why you shouldn't:
Availability of sponsors: As most of the elite class travel a lot, it is challenging to make these sponsors available and each step of the business project, ensuring a smooth running of the business.
Delay in paperwork: Unlike the strict protocol of corporate sponsorship, there is no strict rule regarding the documents when it comes to individual sponsorship. This may end up in a delay in getting the paperwork done.
Interference of sponsors: Individuals can be difficult to handle if they are too interfering in the business, and you can't stop them from doing so as they hold the, major share of your business.
Death/early retirement of a local sponsor: When a local sponsor passes away, the sponsorship will be continued only if the successors of the deceased are willing to continue it. If they withdraw the sponsorship, the whole process of finding a suitable sponsor has to be undertaken again.
Legal issues: All the legal documents and hidden costs should be discussed and checked and verified before you sign the agreement.

Corporate Sponsorship
Corporate sponsors are organisations or corporate teams that offer sponsorship to help you run your business in UAE. Let's get into the major highlights and challenges that are associated with corporate sponsorships.
Advantages of Corporate Sponsorship
The major reasons for choosing a corporate sponsor are:
No interference in business: You have 100% freedom to handle your business, with hardly any interference by the sponsor, with all financial benefits.
Legal protection: Unlike individual sponsorship, your business is secure and legally protected with a corporate service.
Quick paperwork completion: As the rules are strict with organisations, the paperwork is done at a fast pace.
No risk of sponsorship withdrawal: Since the sponsorship is handled by a team, there is no risk of ownership problems as an individual's early retirement or demise may not affect the sponsorship.
Disadvantages of Corporate Sponsorship
Some of the drawbacks of corporate sponsorship are as follows:
Huge amount of paperwork: Though the process is carried out systematically and quickly, there is a huge amount of paperwork involved when you opt for corporate sponsorship.
Costly: Compared to an individual sponsorship, a corporate sponsorship is expensive.
Credibility issues: Though most of the corporate services are reliable, not all are to be trusted. You should do a thorough study on this. Having a check of their client retention rate cab give you an idea of how reliable they are.
Having spoken about the major pros and cons of both individual and corporate sponsorships, the decision should be taken wisely, after having every single possibility. Research well and develop a proper strategy on how to go about your business, and choose your sponsor sensibly.